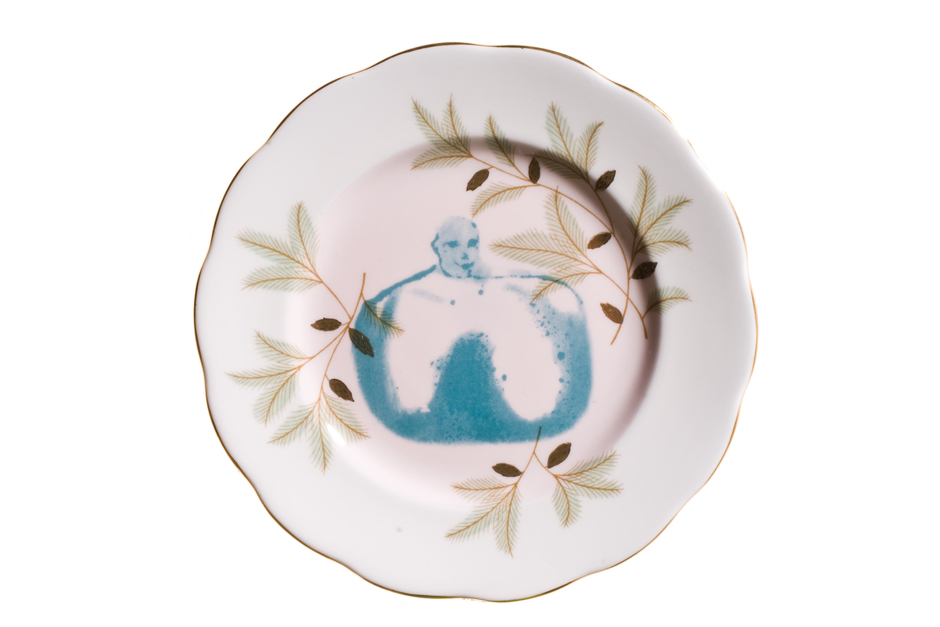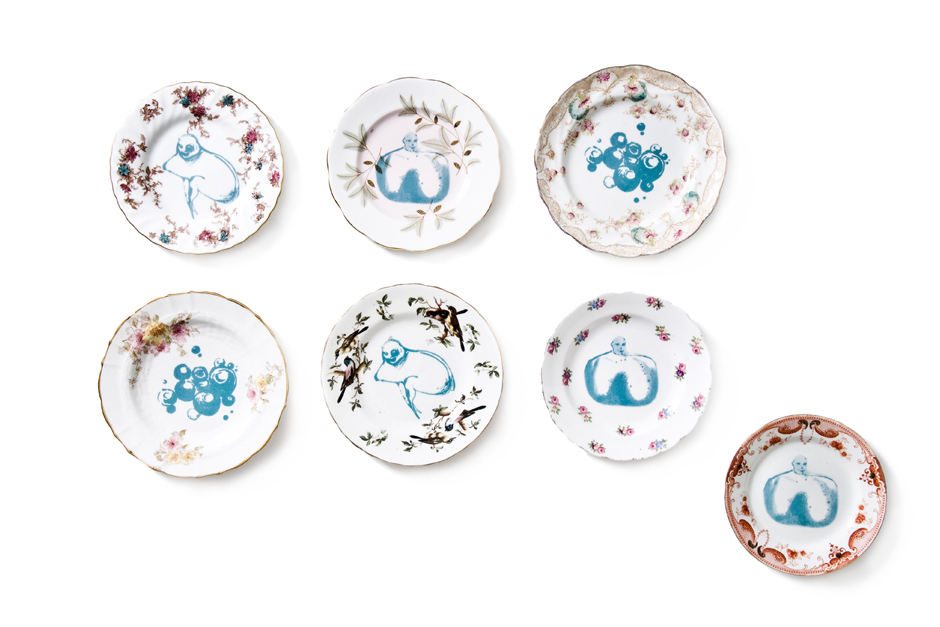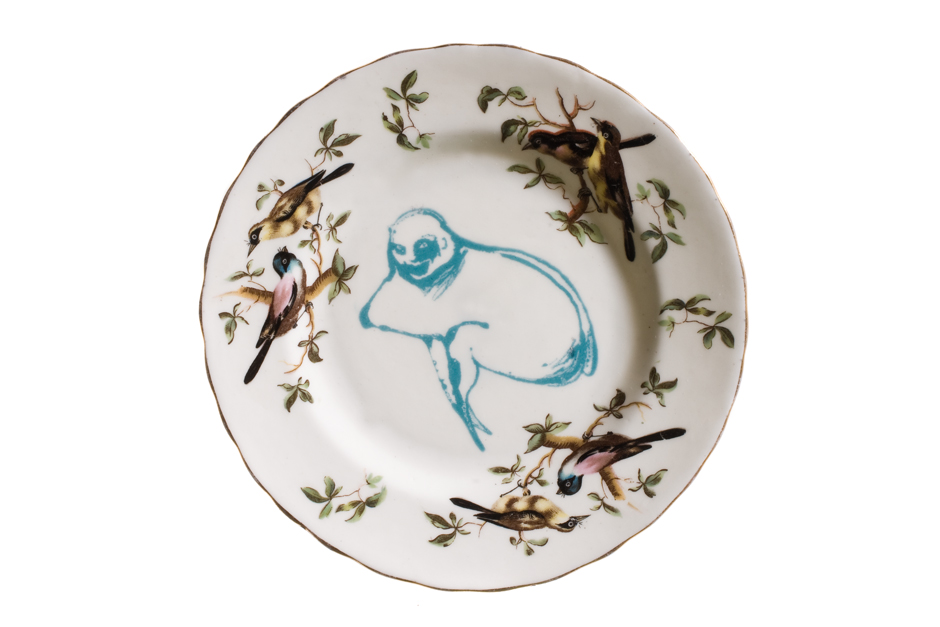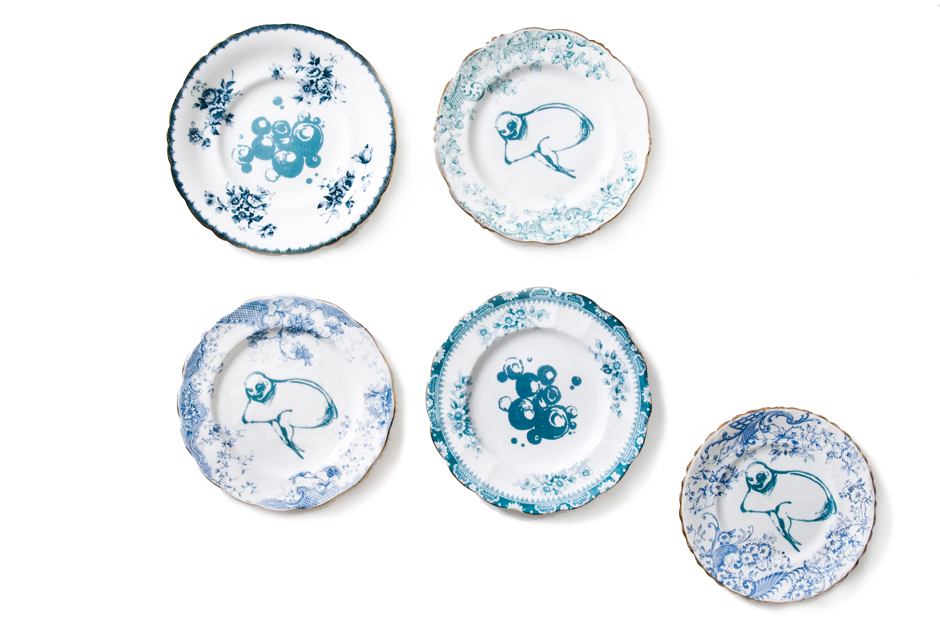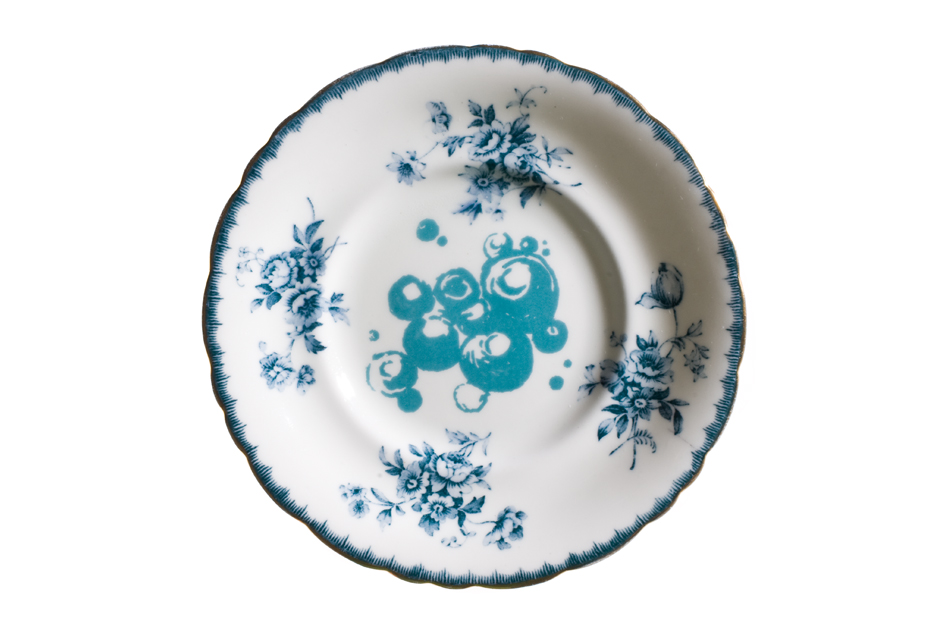 Piatti decorati dei primi del '900, superstiti di servizi da tavola, diventano oggetto di un ribaltamento di concetti consolidati: il supporto diventa il pezzo unico, l'intervento dell'artista, Manuel Baldini, diventa l'elemento seriale attraverso l'uso della Decalcomania. E' un progetto che nasce dal desiderio di sconvolgere con ironia equilibri e certezze.
I piatti hanno diametri diversi da 15 cm a 17 cm.  I soggetti dell'artista sono tre, due forme antropomorfe e una geometrica.
mbMADE è un marchio nato nel 2010 dalla collaborazione di Barbara Marsiletti e dell'artista Manuel Baldini, a firma di piccole serie di oggetti in bilico tra arte e design.
mbMADE è un marchio depositato.
Consolidated concepts are turned upside down with these decorated early 20th century plates, the survivors of dining services. The support is the unique piece, upon which artist Manuel Baldini uses decal to create the serial element in his work. The project stems from a desire to upset the balance and disturb certainty with irony.
The plates measure from 15 cm to 17 cm in diameter. The artist has three subjects – two anthropomorphic and one geometric.
The mbMADE brand was created in 2010 from a collaboration between Barbara Marsiletti and artist Manuel Baldini, whose small series of objects represent a careful balance of art and design. mbMADE is a registered trademark.