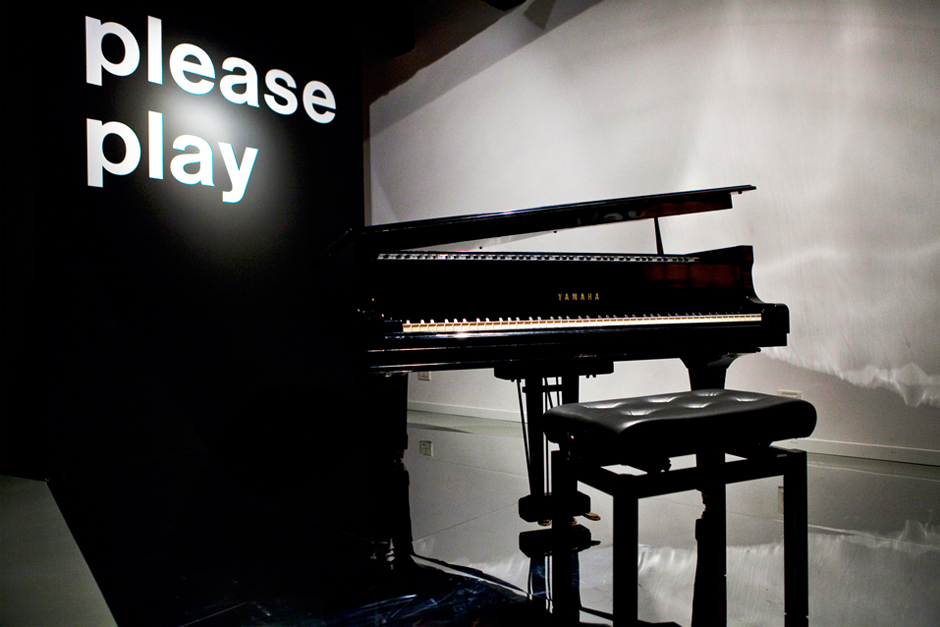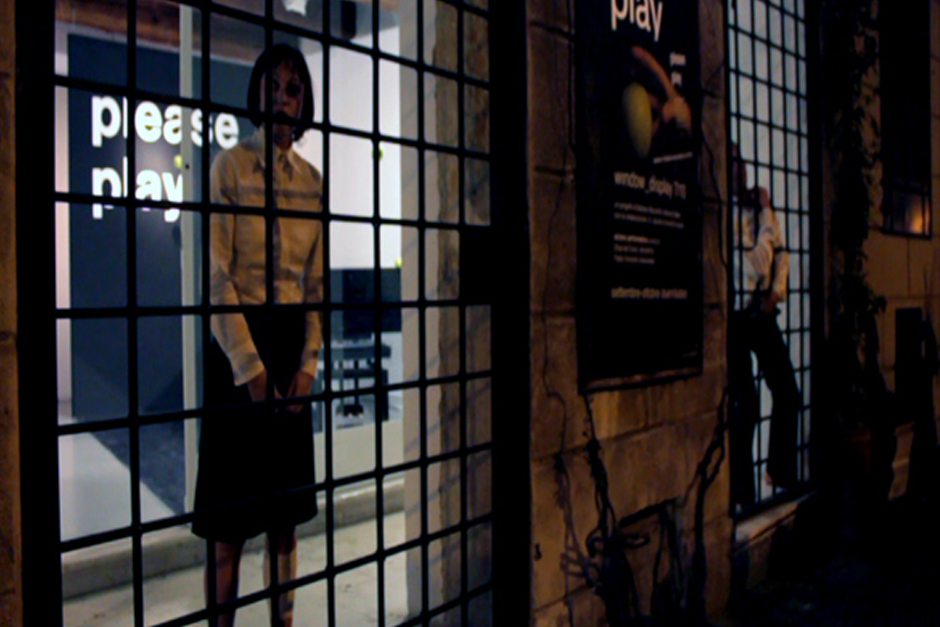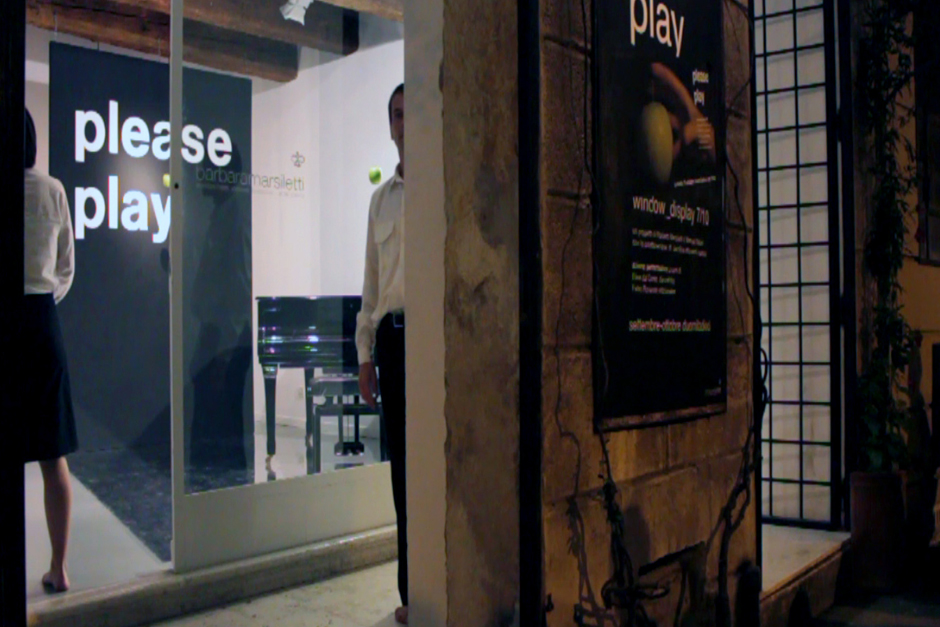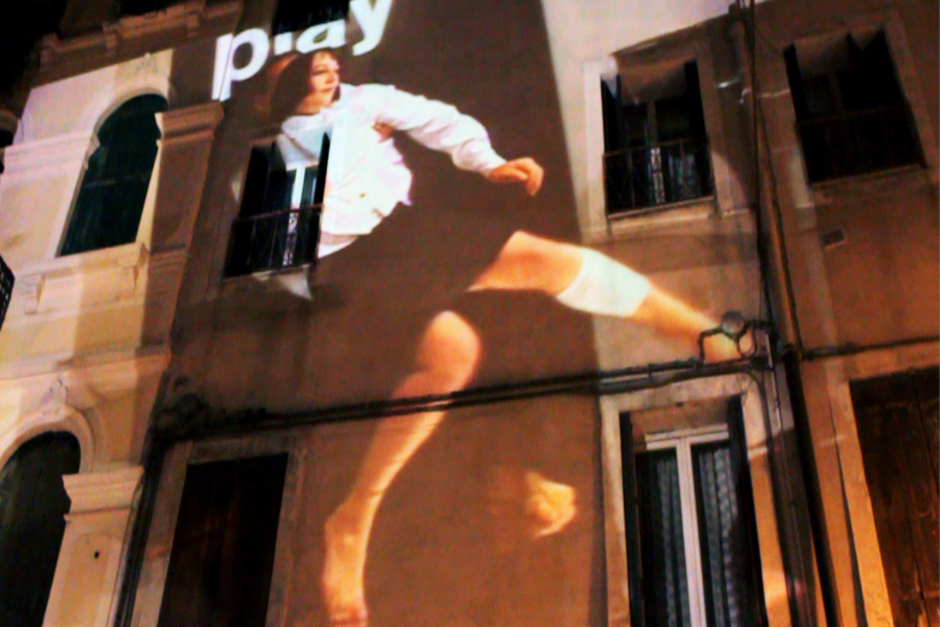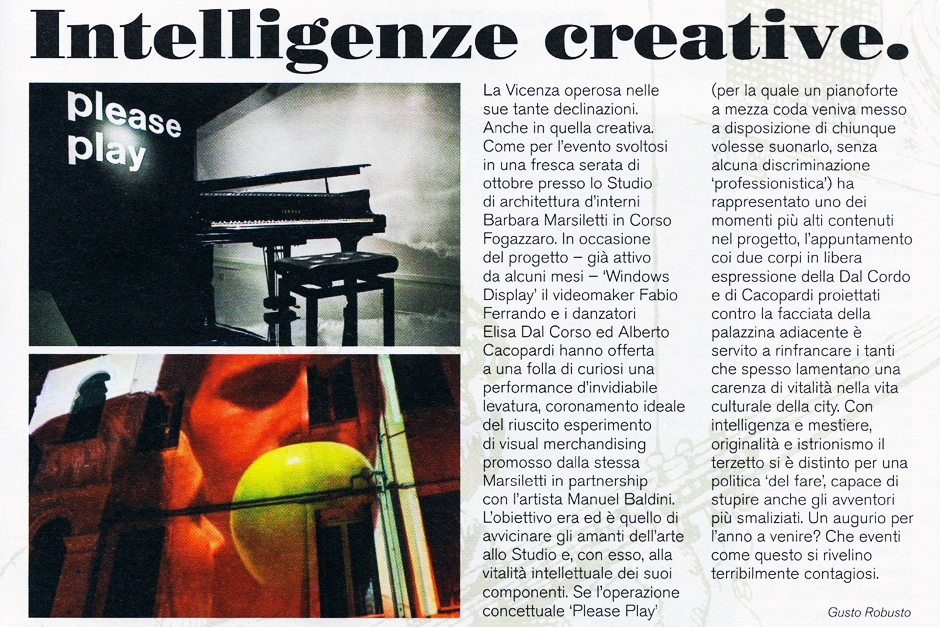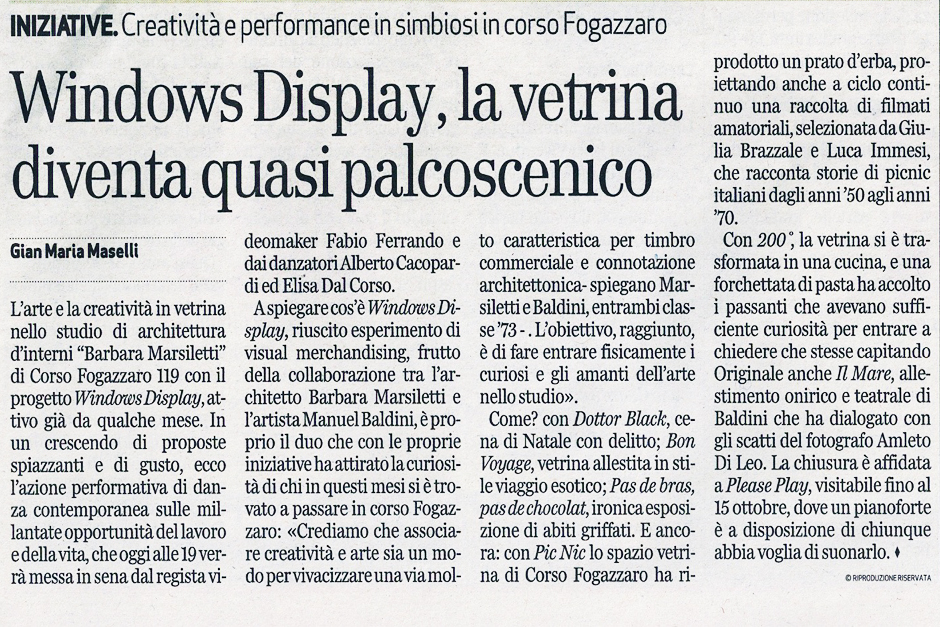 Della serie Window Display 2010 un allestimento minimale invita in modo esplicito, quasi perentorio, all'interazione con la vetrina. Un pianoforte a coda, protagonista della scena, a disposizione di chiunque voglia suonarlo.
Il 9 ottobre 2010 la vetrina è stata scena di un'azione performativa site specific ideata da Elisa dal Corso, danzatrice e Fabio Ferrando, videomaker, con la partecipazione di Alberto Cacopardi danzatore.
Window Display è un progetto di Visual Merchandising innovativo che coinvolge diverse aree merceologiche. L'obiettivo di promuovere in modo originale l'attività dello studio di architettura, genera un progetto articolato capace di vivere di vita propria. Progetto realizzato in collaborazione con Manuel Baldini.
From Window Display 2010, this minimal display is a clear invitation to us to interact with the window. A grand piano takes centre stage and is there to be played by anyone who wants to. On 9 October 2010 the window was the scene for a site-specific performance created by dancer Elisa dal Corso and video maker Fabio Ferrando and with the participation of dancer Alberto Cacopardi.
Window Display is an innovative visual merchandising project that involves a diverse range of products. The aim of promoting the architectural firm's work in an original way produces an intricate project that is able to exist and have a life of its own. Project created in collaboration with Manuel Baldini.