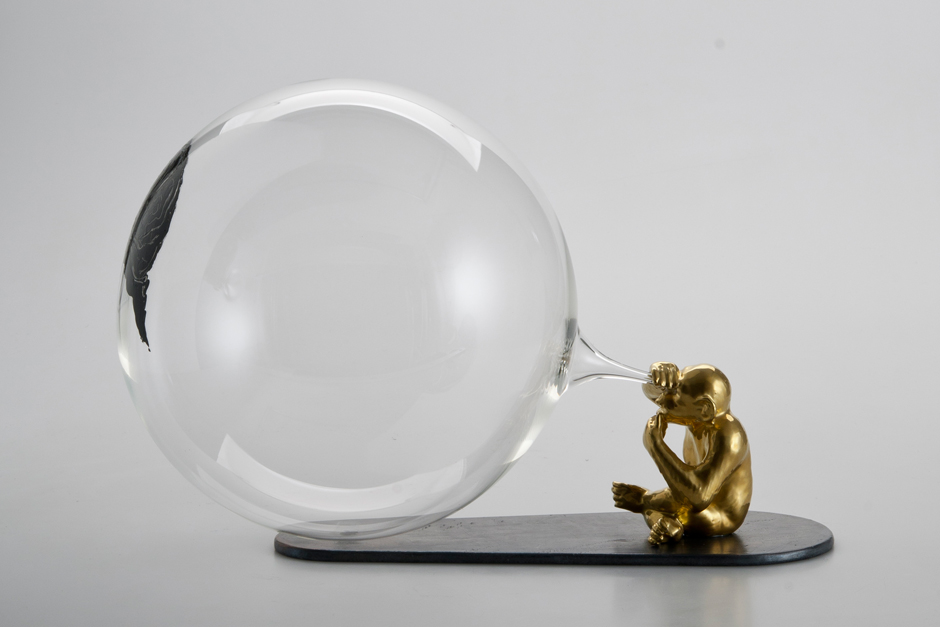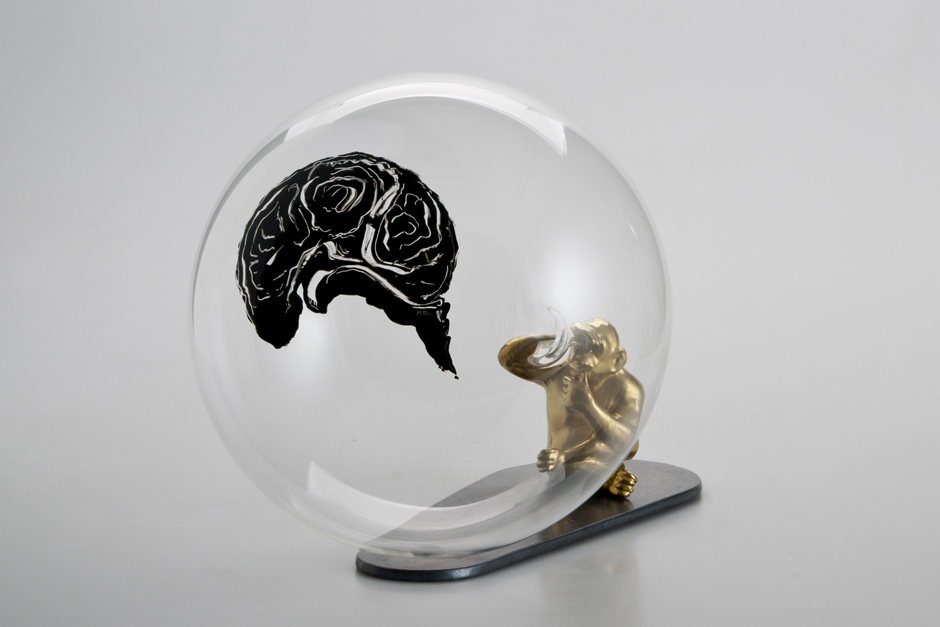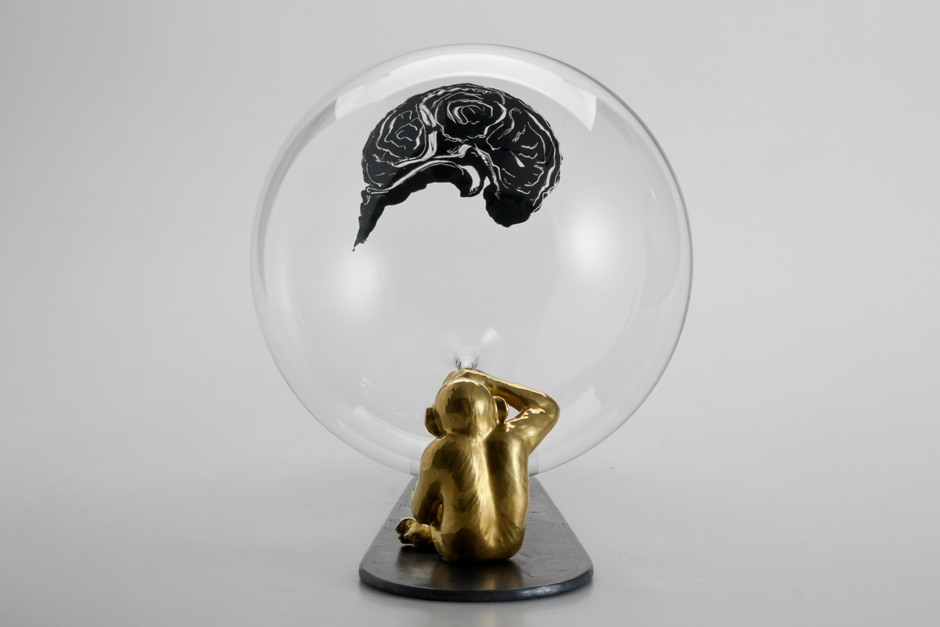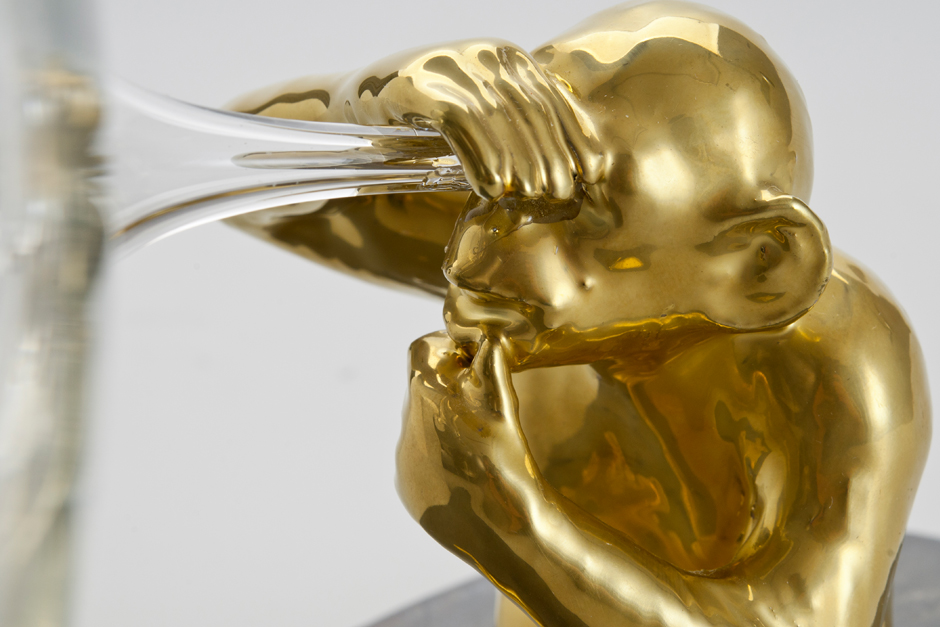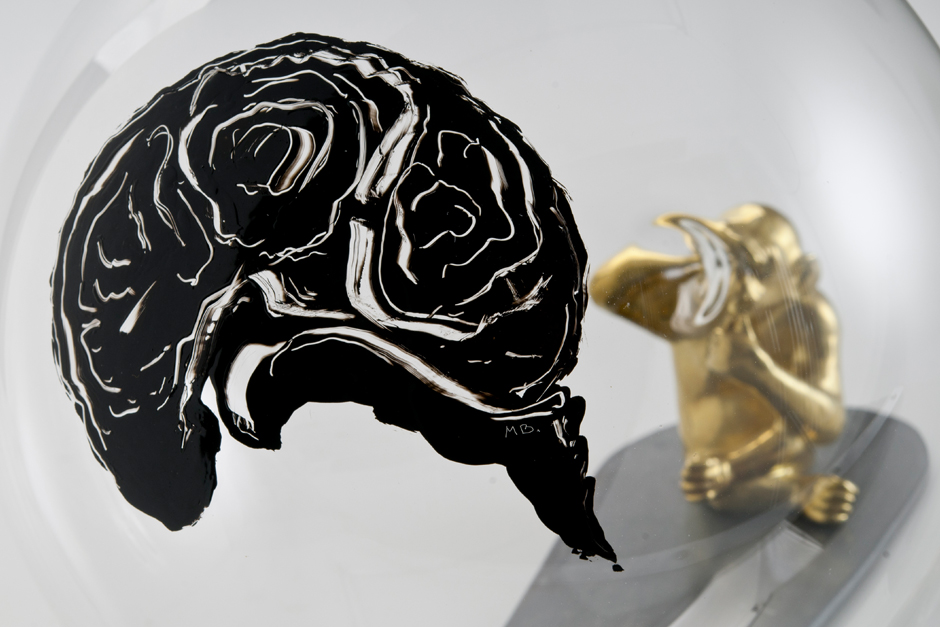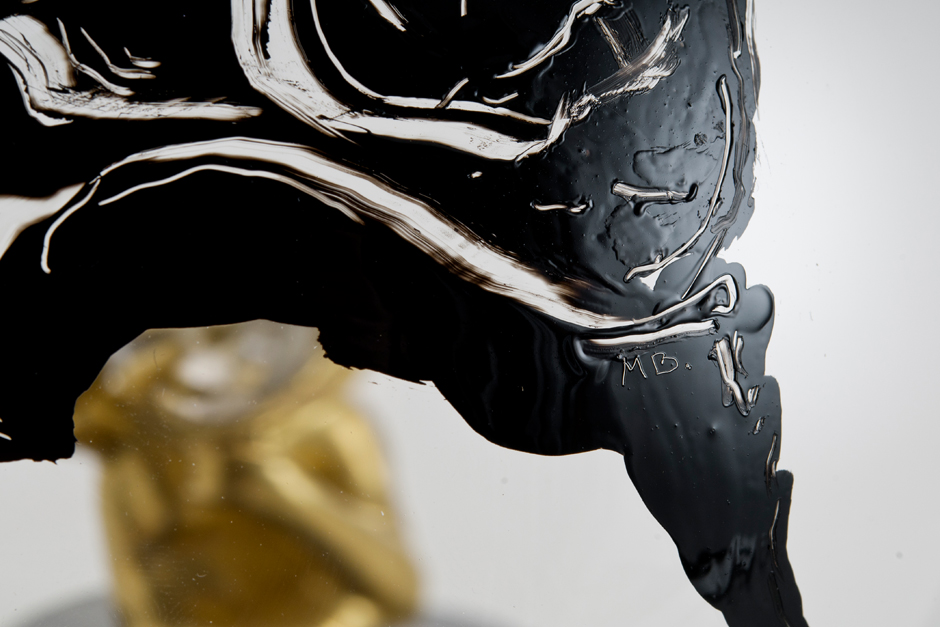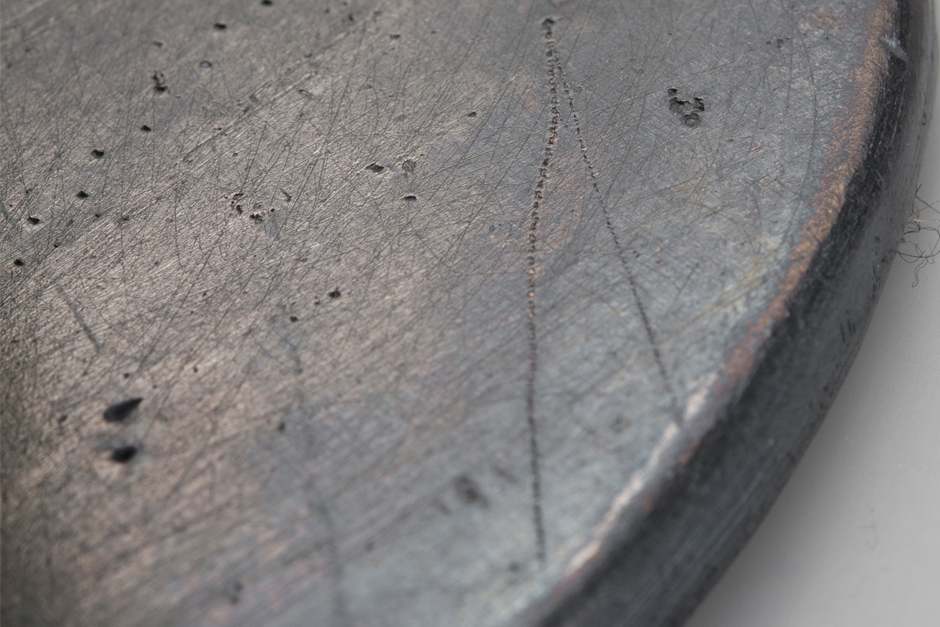 Progetto speciale, in edizione limitata, del marchio mbMADE è l'opera UNTITLED di Manuel Baldini
scultura in ceramica, oro, vetro e piombo
di dimensioni 35×22x22cm
prodotta in 10 esemplari.
Trasposizione ironica di una riflessione dell'artista sul concetto di "superiorità", l'opera si compone di materiali diversi per caratteristiche tecniche e valore simbolico.
scimpanzè in ceramica dipinta a mano in oro da Ceramiche Dal Prà.
vetro soffiato a lume dall'artigiano Pietro Viero, Myver.
mbMADE è un marchio nato nel 2010 dalla collaborazione di Barbara Marsiletti e dell'artista Manuel Baldini, a firma di piccole serie di oggetti in bilico tra arte e design.
mbMADE è un marchio depositato.
UNTITLED by Manuel Baldini is a special, limited edition project by the mbMADE brand.  
Ceramic, gold, glass and lead sculpture, measuring 35×22x22cm. 10 models produced.
An ironic transposition of the artist's reflection of the concept of superiority, the work is made up of a variety of materials that differ in terms of their technical characteristics and symbolic value.  
Gold hand-painted ceramic chimpanzee by Ceramiche Dal Prà.
handblown glass by artisan Pietro Viero, Myver.
The mbMADE brand was created in 2010 from a collaboration between Barbara Marsiletti and artist Manuel Baldini, whose small series of objects represent a careful balance of art and design. 
mbMADE is a registered trademark.